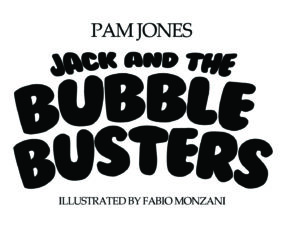 Jack and the Bubble Busters is a new children's book aimed at key stage 2 and 3 pupils aged 6 to 12 years old.
Jack and the Bubble Busters is the first book in a new series where Jack is recruited to become a Bubble Buster Hunter.
A Bubble Buster is someone who is online trying to steal your personal information and through challenges Jack is able to learn the identity of a Bubble Buster to report back to HQ.
The book follows Jack through a challenge, meeting new friends with their own skills to help along the way. This book introduces children to problem solving skills. The aim of the book is to learn skills aligned to Computational Thinking. In this book children are introduced to decomposition and algorithms.